On November 19, 2020, China Aquaculture Expo 2020 ("2020 CEA" for short) was Held in Nanjing, Jiangsu, where many outstanding enterprises and industrial institutions were gathered together. Besides, relevant industry forums were conducted.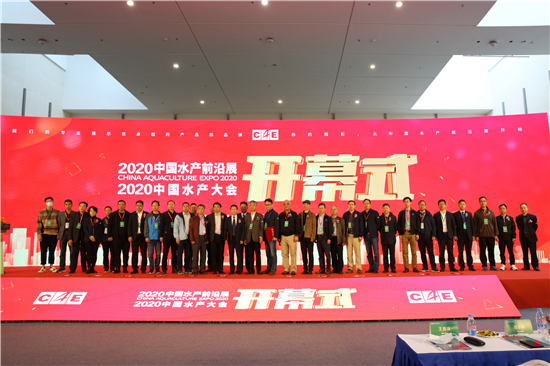 Opening CeremonyPhoto: Guo Weijia
  This Expo and its meetings cover an area of 30000㎡, attended by about 300 excellent enterprises and over 10000 professional visitors. While promoting the high-quality resources of the aquatic industry chain, this Expo also shows the strength and image of China's aquaculture industry to the world, conducive to the overall upgrading of China's aquaculture industry.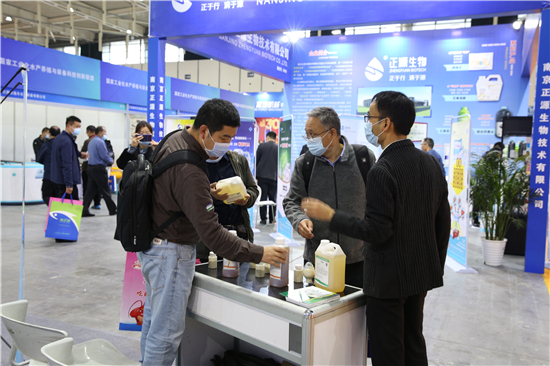 China Aquaculture Expo 2020Photo: Guo Weijia
  Wang Qingyin, President of the China Society of Fisheries, said at the opening ceremony that building an industrial exchange platform is an essential measure, which can promote industrial institutions to jointly address the problems in aquaculture, push the sustainable development of aquaculture, and ensure the security of national food.
  Tongwei Group formally entered into a strategic partnership withFisheries Advance Magazineafter the opening ceremony.
  This Expo lasted until November 20, during which eight forums titled as "China Aquaculture Conference", "The Third China Industrial Aquaculture Forum", "Yuan Sheng 2020 Annual Offline Class and the First Offline Meeting", "2020 Micropterus Salmoides Breeding Annual Meeting", "2020 Potassium Hydrogen Persulfate Industry Summit Forum", "The Third China Aquatic Animal Protection Conference" and "2020 Chinese Shrimp and Crab Breeding Forum" and "2020 Jiangsu Aquaculture Summit Forum", bringing together the excellent resources of the industry to jointly boost the industrial progress.