Editor's notes: Cooperated with Jiangsu Provincial Archives, Yangtze Evening News, a local media in Nanjing, launched a grand project to compile a chronicle, recording Jiangsu's battle against the epidemic in all aspects. Nanjing International Expo Center (NIEC) was included in an essential part of the chronicle that tells the stories and achievements of government departments and enterprises.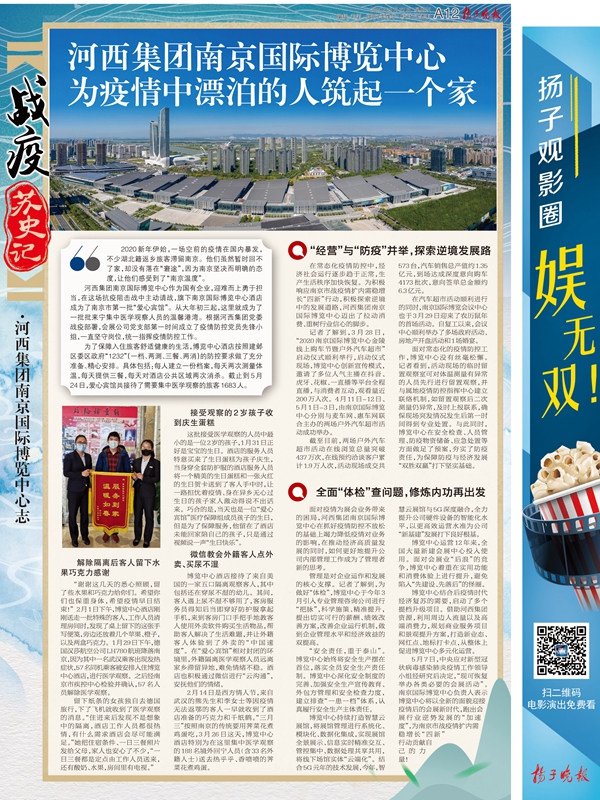 NIEC offers home for stranded travelers during the epidemic.
At the beginning of 2020, many Wuhan natives were stranded in Nanjing due to the outbreak of the epidemic which caused the shutdown of Wuhan Tianhe International Airport. Fortunately, they were welcomed and properly placed at hotels by Nanjing government.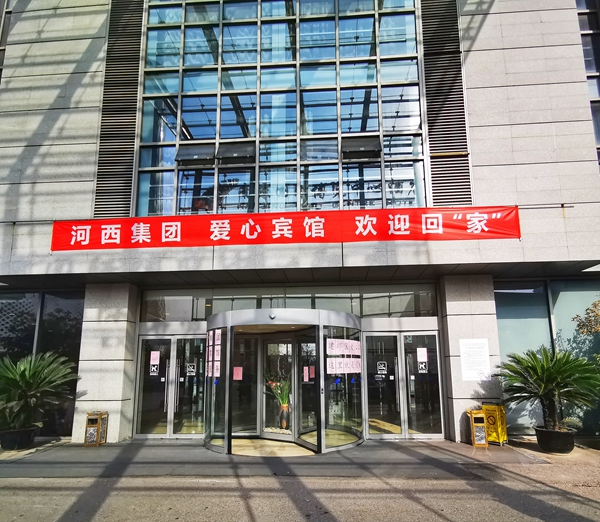 A state-owned enterprise, NIEC offered a helping hand during the epidemic, turning its expo hotel into one of the first batch of designated hotels. On the arrival of its first group of guests for medical observation on Jan. 27, NIEC Party Committee arranged workgroups to ensure COVID-19 response measures thoughtful and organized. By May 24, the hotel had become home to 1683 guests for centralized medical observation.
To make the stay comfortable and healthy, the expo hotel adopted the "1232" working pattern from Jianye District Government to make full preparations. "1232" refers to four steps of epidemic prevention and control: one file for each guest, two times of temperature check, three meals, and two times of disinfection in public areas on daily basis. The hotel prepared plenty of masks, thermometers, ethyl alcohol, disinfectants and other medical supplies. When they checked in, the guests would have health instructions to make sure no clustering or gathering. The hotel also managed to offer a balanced diet for the guests, especially for those families with little children.
Guests left fruit and chocolate when discharging from isolation.
"We left some fruit and chocolate to thank you for your considerate services. Take care and hope the epidemic will be over soon." After the guest was released from isolation, working staff at the hotel found this hand-written note when cleaning up the room. Beside this note, there were several apples, oranges and two boxes of chocolate.
On January 29, a passenger on flight No. LH780 Deutsche Lufthansa had a fever when the plane landed in Nanjing, and 57 other passengers on the plane were moved to the expo hotel for medical observation. They were taken good care by the hotel with document filing, temperature checking, food delivering and disinfecting. Four days later, Nanjing Municipal Center for Disease Control and Prevention confirmed that the passenger with fever uninfected, and the 57 passengers were soon removed from medical observation.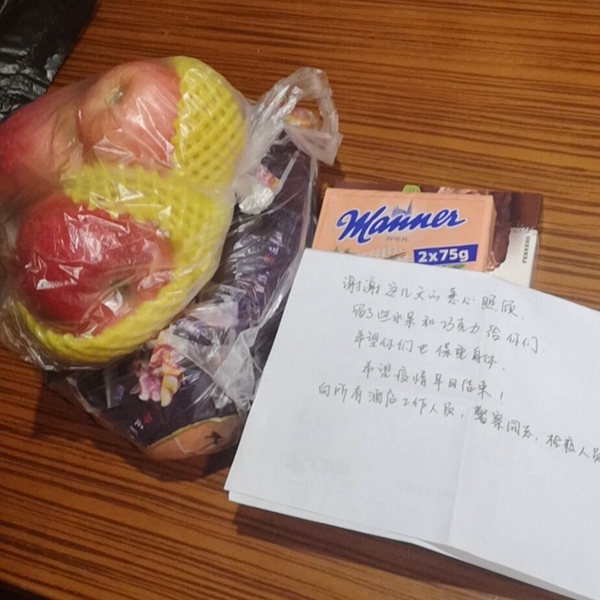 The girl who left the note was heading to Germany before she was sent to the hotel, feeling insecure. "It was not quite like what I had anticipated. The hotel staff were very kind and helpful. I happened to be in the menstrual period, and they brought me sanitary pads," said the girl. Her parents were so nervous that they called her many times on the first day. After she showed them the living condition and food supplies during video chat, her parents felt relieved. "Meals were sent on time every day, with yogurt and fruit. TV and Wi-Fi were also available."
Two-year-old got a birthday cake during isolation.
January 31 was the birthday of a two-year-old child, the youngest guest among the isolated passengers. Employees of the hotel prepared a birthday cake and a wishing card for him, which were highly appreciated by his parents. Actually, that day was also the birthday of an employee's kid, but he stuck to his post.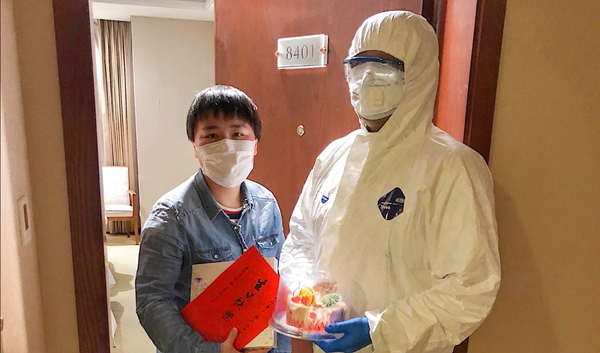 "Whenever I looked out from the window, the staff were working very hard, so I wanted to show my gratitude with snacks and fruit," said the girl who left the note. She also regarded it as four special days that were necessary for the passengers and for the society.
Foreigners learned to order online through WeChat.
The expo hotel accommodated lots of foreigners during the epidemic, and efficient communication became the biggest challenge. Room attendants put a WeChat QR code in every room, so that foreign guests could add friends and communicate online with the staff.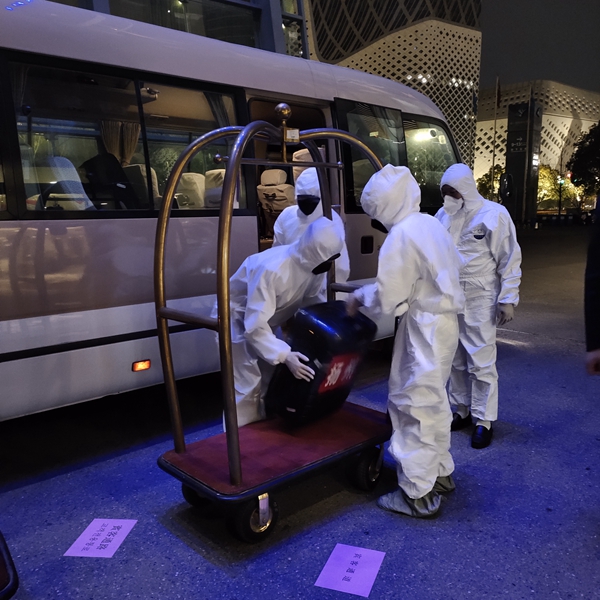 Apart from language barrier, different cultures and habits also posed great difficulty for them. When an American family run out of diapers for their toddler, the room attendants taught them how to purchase things on delivery APPs, experiencing "Chinese Speed" of delivery. Some foreign guests were overwhelmed by the isolation in an enclosed environment, and the hotel staff kept frequent communication with them to comfort them and to relieve the stress.
Festival snacks were prepared to enliven the mood.
The epidemic also cast a shadow over festivals like Valentine's Day. The hotel surprised its guests with festival gifts and snacks. Couples including a couple from Wuhan and some front-line medical workers received chocolates and paper cranes on Feb. 14.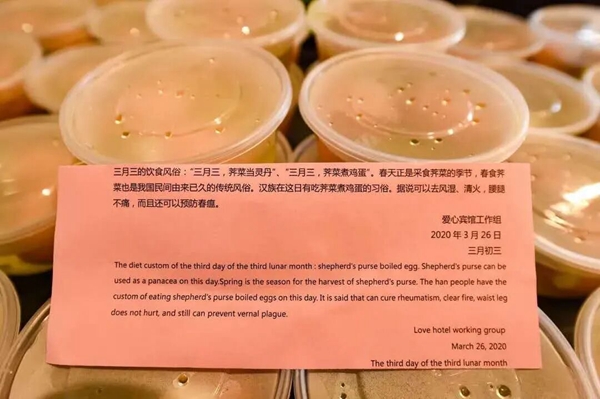 In Nanjing, people usually eat boiled blossoms of shepherd's purse with eggs on the third day of the third lunar month, which fell on March 26 this year. The 188 guest from abroad, including 33 foreigners, were under medical observation, where they had boiled blossoms of shepherd's purse with eggs on that day. What's more, the hotel staff also prepared bilingual notes to introduce the tradition. The considerate and attentive services of the expo hotel were greatly praised by all guests.
NIEC strives to rebuild the industry amid regular epidemic prevention and control.
As epidemic prevention and control has become a regular practice, the nation's economic and social orders are gradually getting back to normal. NIEC, at the nation's call of combating the epidemic and expanding domestic demand, has made great efforts to stimulate consumption and restore confidence of the exhibition industry.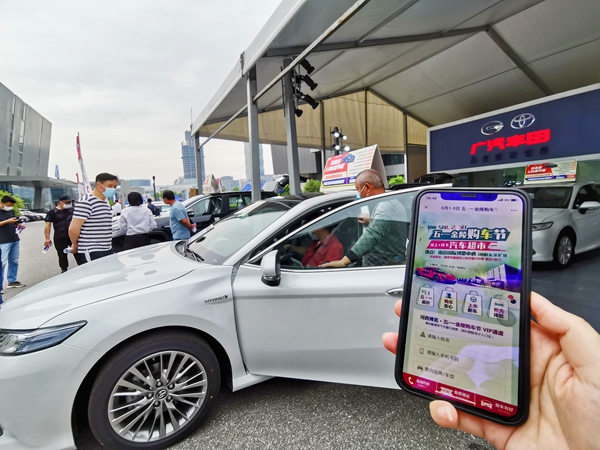 NIEC explored innovative ways for auto promotion.
On March 28, 2020 Jinling Online Car Festival & Outdoor Automobile Supermarket kicked off in the center. NIEC invited a couple of network anchors to interact with online audience on popular livestreaming platforms such as Tik Tok, Huya, Huajiao, and Yizhibo, attracting about 2 million views. Together with 91MCW.com and huichewang.com, two automobile e-commerce platforms, NIEC held two successful outdoor car promotions respectively during April 11 to April 22, and May 1 to May 3. Consumers made appointments online and finishd the rest procedures of purchasing on site. NIEC has developed a new consumption pattern that integrates online promotion and offline purchasing, breaking down the barriers between traditional on-site auto sales and online sales.
Up to now, the two promotions have attracted over 4.37 million views and 19,000 online negotiations. 573 cars were sold with a gross sales value of 135 million yuan, while some 4173 people showed interests of purchasing cars, with a potential sales amount of 630 million.
Besides the car promotions, Nanjing International Expo Convention Center also witnessed work resumption through undertaking several government meetings and building opening ceremonies, as well as a wedding reception.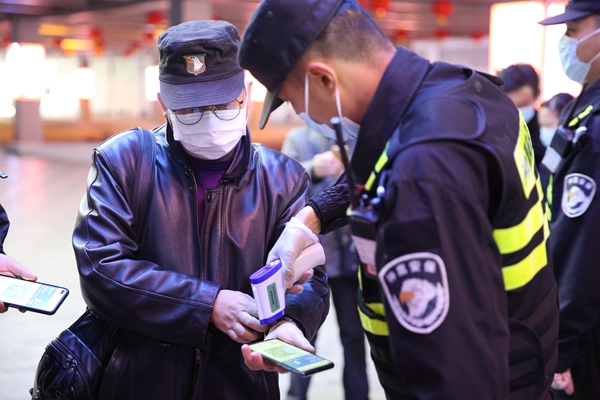 NIEC emphasizes epidemic response and recovery in consumption.
When epidemic prevention and control has become a regular practice, NIEC works as strictly as ever. Observation rooms are set up in case of anyone with abnormal body temperature, and liaison mechanism has been established with Jianye District Center for Disease Control and Prevention. If the person's temperature is still high after observation, NIEC is obligated to report immediately and activate emergency response system to get the situation under control. In addition, NIEC has made full preparations for safety check, personnel management, medical supply reserve, and emergency response, laying solid foundation for epidemic prevention and control, as well as for economic recovery.
NIEC sharpens its competitiveness by improving facilities and management.
NIEC strives to reduce the impacts of the epidemic, while still laying great emphasis on epidemic prevention and control. During the process of promoting high-quality development of the company, NICE also considers to better improve the internal management mechanism.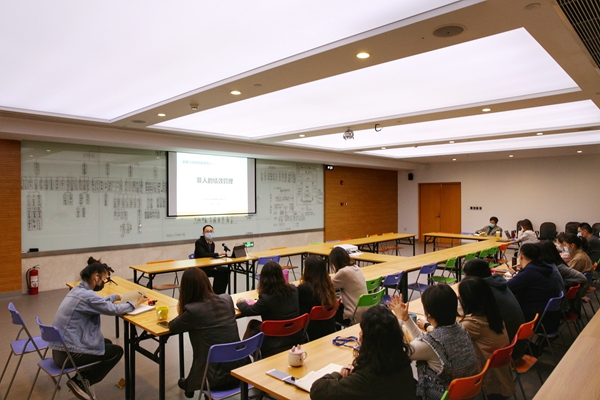 I. To improve the system of reward management and performance examine
It is said that management is the core of the operation and development of a company. NIEC introduced a professional management consulting firm to assess and improve the current system of reward management and performance examine. With better operation mechanism, NIEC can achieve significant improvement in management and economic efficiency.

II. To fully implement the policy of safety production
Safety production has been always the priority for NIEC, and everyone in the center is required to take their responsibilities. During the epidemic, NIEC took steps to improve its safety production system, enhance education for all staff about safety production, and also examine the safety loopholes in service partners. The charging equipment, which may cause safety hazards, was also upgraded to better safeguard the venue's facilities and people's life and property.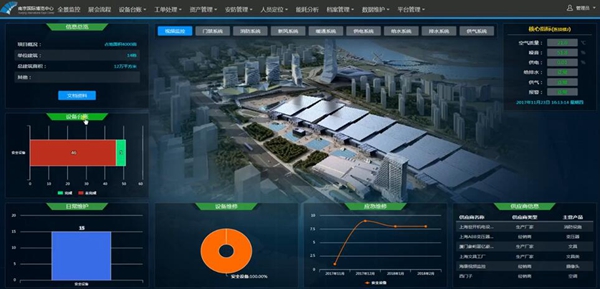 III. To empower online exhibition with 5G technology
NIEC is building a smart online venue through systematization, modularization and digitization of smart cloud, qualified for VR panorama, real-time information interaction, concentrated control, and shared data processing. With the development of 5G technology, NIEC has greatly improved its facilities as well as intelligence level, laying foundation for its future operation and development in "New Infrastructure".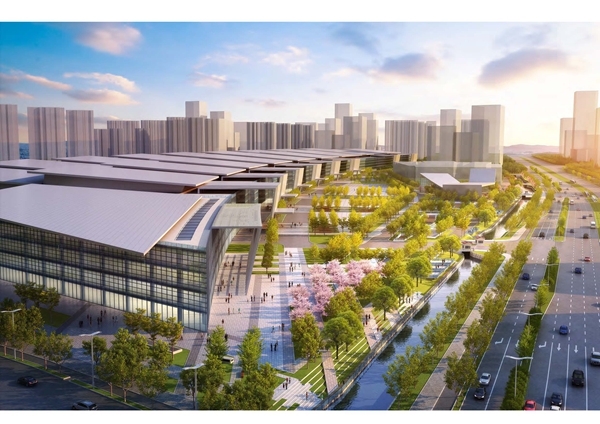 IV. To upgrade both facilities and exhibition services
During the past 12 years, NIEC has witnessed lots of new exhibition centers constructed across the country. To enhance its competitiveness, NIEC has attached great importance to the upgrading of practical functions and services. During the epidemic period, NIEC, based on its previous operation experience, arranged many upgrading projects according to targeted analysis at organizers, exhibitors and visitors, so as to gain quick economic recovery in the post-epidemic era.
Considering the market demand for exhibition in Nanjing, NIEC adjusted its interior structure to meet the demand with various forms. While maintaining regular epidemic prevention and control, NIEC renovated the dining areas in the exhibition halls, providing even more comfortable dinning environment. NIEC has also planned a few business projects and landscape upgrading projects to make full use of the high-end business complexes nearby. New forms of industry with popular iconic spots can formulate a new innovative business environment for exhibitions in the future, and thus to further contribute to regional economic growth.
The State Council on May 8 issued a set of guideline to facilitate regular prevention and control of the novel coronavirus disease (COVID-19) epidemic. The document noted that necessary conferences and exhibitions were to be opened. NIEC will embrace the brand new post-epidemic era with excellent facilities and services, to contribute to Nanjing's epidemic prevention and control, and to boost domestic demands.